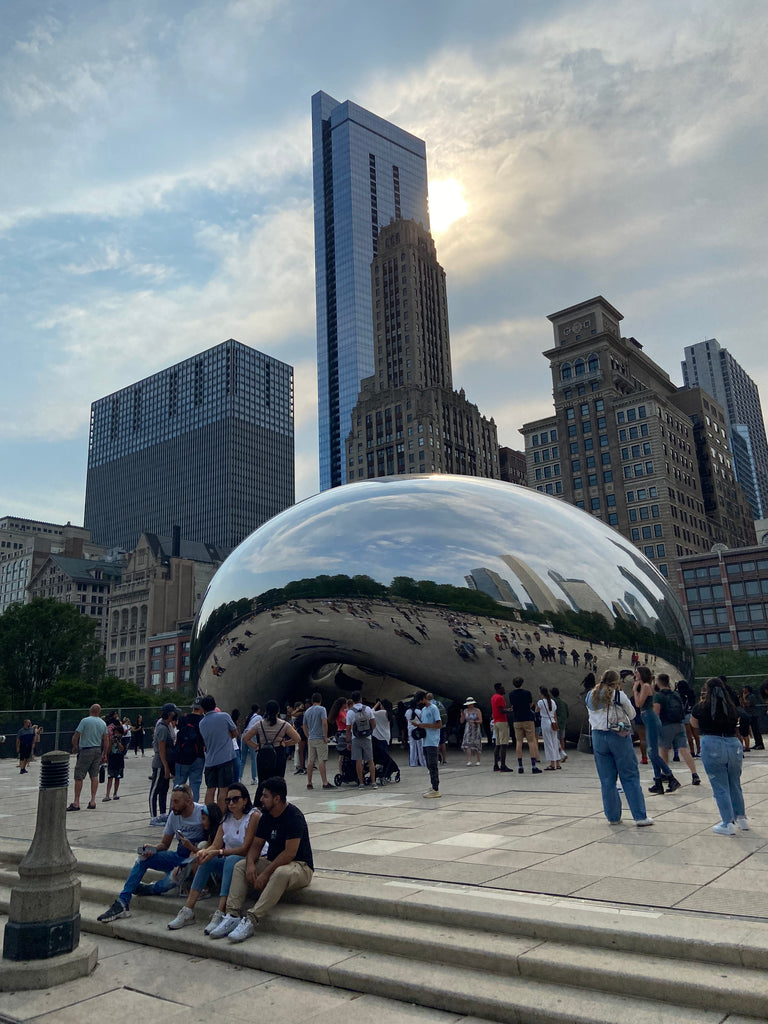 Chi town was good to us! Again.
Chicago has had a significant influence on the awareness journey of our team. Historically of course you have the Moorish Science Temple of America, which was one of the earliest groups that helped black people in America expand how we viewed ourselves. Then you have the musical influence of Earth Wind and Fire, Herbie Hancock, Common, Kanye, and many others, to the dope fashion scene cultivated by legends like Don C and Virgil Abloh, and last but definitely not least, the Chicago Bulls. All of these influences make Chicago an attractive city to visit. On a more personal note, our team's consciousness has been shaped a great deal by the spiritual influence of people like Dr Delbert Blair, Rev Gaylon McDowell and Lola Wright. All of these factors make Chicago special to us, so we had to make it an early stop on our Global Awareness pop up tour!
This past weekend we popped up at the super dope streetwear store Iridium 77, it was a vibe!
We had the opportunity to connect in real life with friends we've made during the pandemic and we also made some new connections that we are excited about growing. We also dropped an exclusive tee for our Chicago tribe that is still available online! 


The weekend in the Chi just reminded us of something we already know and believe:
CHICAGO IS AWARE👁
Continue reading