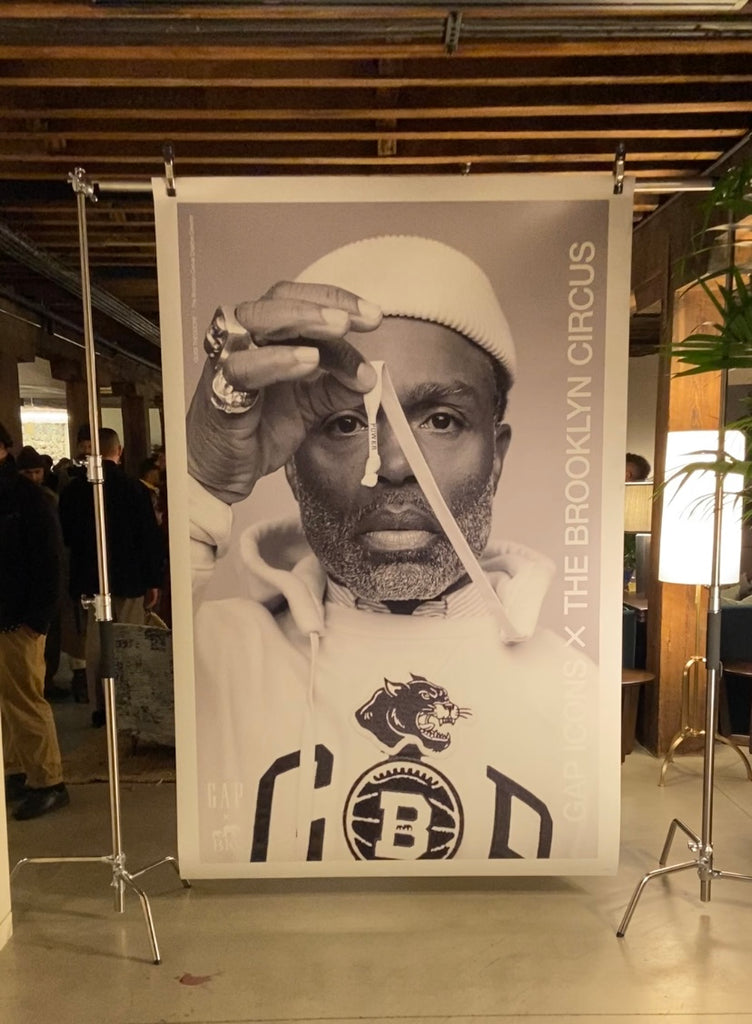 Everyone loves a good collab right? When big corporations take an interest in smaller more niche brands we are usually torn; watching with half excitement half with dred. The best collaborations are when both brands are seen equally and have a dope story to tell.
  We had the pleasure of being invited to the launch event of one of those equally yoked collabs: Brooklyn Circus and GAP!
  Black creators, designers, writers, and artists all pulled up to Dumbo House in BK to experience a brand that has constantly inspired us over the years and the event did not disappoint! We listened to an amazing convo where Ouigi Theodore talked about coming from Haiti to America and growing to embody both countries in his style and perspective. He also talked about his club promoting days, designing flyers and knowing when to walk away when something no longer "feels good". We all left with some gems.
  Fashion and Harlem icon Dapper Dan was in the building showing love too! We know Dapper Dan had an earlier collab with GAP so it felt like we all got to witness a passing of the torch in real life. He was happy and excited to hear about The Aware Brand and told us that he loves how black men are stepping up and pushing the message of self awareness and self love. What a moment!
  Seeing this collab come to life is inspiring for us as we continue to launch new collections in partnership with Foot Locker. It also reminds us that you never know who's watching and to stay the course and see the vision through to the end.
To learn more and shop the collab check out the BKc's website!
Stay aware 👁
Continue reading