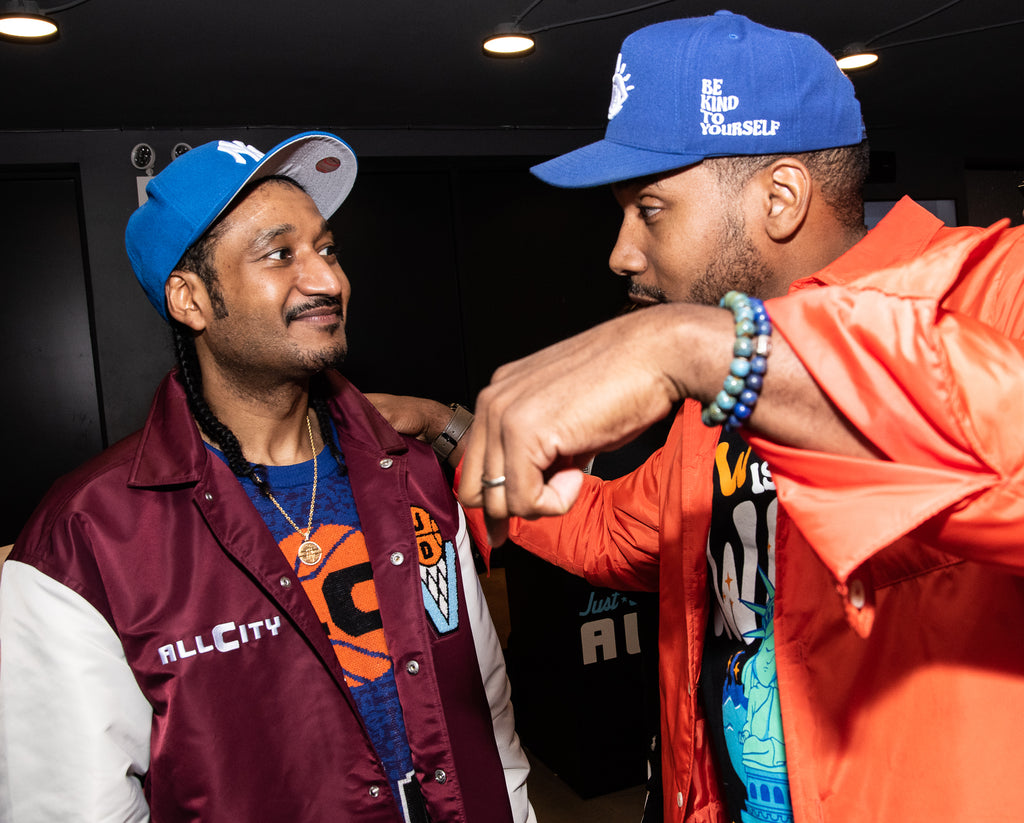 If you grew up in the blog era you most likely have feelings of inspiration and excitement attached to this image.



(Pictured: Don C, Taz Arnold, Chris Julian, Kanye West, Fonsworth Bentley, and Virgil Abloh at Paris fashion show in 2009)

And although South Park used it for satire on their show; back in 2009 this was a special moment for many black creatives. This picture is full of legends that have all done and continue to do amazing things individually. To witness everyone's trajectory from this moment to now is nothing short of inspirational. This picture made us all envision ourselves pulling up to Paris with our crew. This past weekend we were able to tap in with the man holding the Louis Vuitton luggage: the legendary Don C.


We were invited by Foot Locker to attend a private event to celebrate Don C's launch of his ALL CITY collection and collaboration with Foot Locker. We were hyped! The event was centered around a conversation between Laura Stylez from Hot 97 and Don C himself. They talked about his early design inspirations and how sneaker culture and sports have always influenced his approach to fashion.
A treasure chest of gems mixed with introspective jokes kept all of us engaged and in the moment. After the conversation Don C took his time talking to all the young creatives in the building. 


It was dope to reconnect with friends of The Aware Brand to share our successes and lessons learned. We were also able to tap in with other brands and people who are killing it out here. Everyone was empowering one another all night, it was a vibe.

(@pericolimited)

(@jaetips)
Building a brand can be very frustrating and exhausting sometimes which makes it that much more important to celebrate the wins. From launching at Dose Detroit to Richard and Drew's birthdays to the GQ feature plus some behind the scenes stuff, November has been a big month for us! We are growing and more and more people are seeing it.
 Meeting Don C is definitely one of the highlights of the year so far. He said he likes the brand and followed our IG on the spot. Crazy! It was a full circle moment to be appreciated by someone who has shaped so much of the streetwear culture. It lets us know we are moving in the right direction. 
Shout out to Foot Locker for inviting us and gifting us some gear from the new collection!



(Photos from Richard's phone and Foot Locker NYC. Photographer @calligrafist ) 
Continue reading