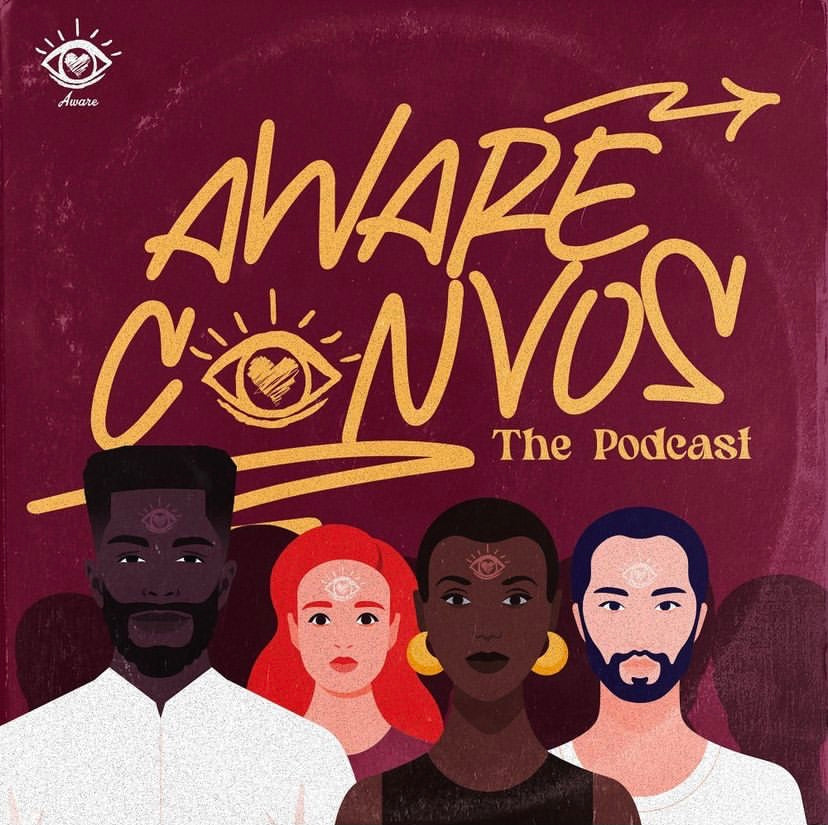 When life gives you lemons you make lemonade. As cliche as this is, it is basically what a lot of creatives and business owners had to do during the pandemic and to some degree are still doing. For us, as important as selling merch is our hearts were in a different space for those first few months of 2020. We didn't feel right asking for a sale when the world was upside down.
     So we made a pívot.
     Everyone was staying home and using Zoom so we decided to take advantage and reach out to some of our people for interviews. Well honestly they wouldn't be interviews, they would be
aware conversations
. Instead of the typical question-answer format we wanted to have conversations that built on ideas and were filled with gems to improve our lives and the lives of our tribe.
We reached out to our network and scheduled 8 convos back to back! One each week, and from that the AWARE CONVOS series was born.
     The feedback was amazing! People had the opportunity to get to know the guys behind the brand and we also introduced our tribe to people they never heard of before which was exactly what we wanted to do. We kept the convos going in the beginning of this year but themed them around what was happening at the time : Love and Heart health for February, Black Womanhood during Women's Month, and different healing modalities for our Heal Thyself collection. Having the convos on IG live vs Zoom really exposed us to a larger audience. We received DMs of appreciation and love that inspired us to take the convos to the next level.
     The timing was right for in person conversations too as most people are now feeling more comfortable being outside and around others. We connected with Darlene Okpo and set up shop in her bookstore-Adanne in Brooklyn for the first two convos and then flew to Detroit for 3 more talks. We are so excited to release these convos to y'all!
     Our first convo is featuring our guy Santos García! Santos gained a wealth of knowledge and experiences working in marketing and street team promotions. After managing artists like Ne-yo for many years he decided to start his own marketing consulting imprint, Sense 93 LLC. We had a dope convo exploring what it means to be aware in the entertainment industry, how to stay grounded and the importance of having a connection to a higher being. Gems on gems on gems!
     Check out our YouTube channel for the video and search "The Aware Brand" on your podcasting platform for the audio. Tap in and share with your circle!
Stay Aware
Continue reading